Content/ Graphic Designer
Dianne is an information designer with experience in Design Thinking, branding and marketing, making her an innovative and adaptable professional. She is passionate about nutrition, food and fitness. She loves experimenting with different ingredients to get the healthiest version of her favorite dishes and desserts.

Cameron is passionate about making nutrition and wellness easier for everyone. She has experience in sports nutrition, health coaching, nutrition therapy for numerous conditions, along with a strong culinary background (allergy specific, vegan/vegetarian, and raw - to name a few) She is an avid hiker/climber who loves to experiment with fermenting foods and different kombucha combinations.

"You shouldn't have to compromise taste when living a healthy lifestyle."
Bude Piccin - Founder, Tastermonial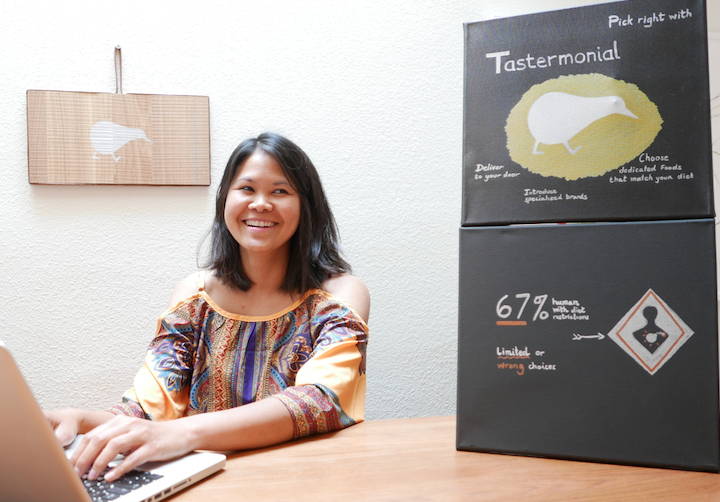 How Tastermonial Was Cooked Up
I learned to cook with my grandma in Thailand, where I grew up. She showed me how to substitute unhealthy ingredients with herbs, and other healthier options, while still making our favorite meals taste delicious.
That's where my passion for good-for-you-foods started.
I've lived in 7 different countries around the world and my love for quality food has grown…but so has my concern about the prevalence of unhealthy foods in our society.
We've all seen how the number of people with allergies and food restrictions have risen, and how our kids' health have been negatively affected.
"There's a ton of small food makers who provide healthy alternatives which are suitable for different food restrictions."

The reality is that no one has time to search for suitable alternatives.
With my experience in technology and my passion for healthy food, along came Tastermonial and our team of passionate individuals.
Our mission is to make healthy eating work, not as an occasional treat, but as a way of life.
- Bude, Founder of Tastermonial